It´s been two weeks since Adobe Summit 2023 kicked off in Las Vegas, and I have reflected on how the announcements made at the Summit and general trends in the market will affect us this and the following years.
Adobe Experience Platform (AEP) was in focus, as expected, with several announcements on new features and innovations. There are many exciting opportunities within AEP to take advantage of, but even more interesting is the direction in which technology development moves and how businesses evolve to facilitate how their teams work with personalization.
It's clear that 2023 is the year of disruption. In this blog, I will dig deeper into these trends, the sneaks (Adobe lingo for projects that aren´t in development yet but could if it is in demand), and examine the key takeaways from the US Summit 2023. Follow along on the ride.
Generative artificial intelligence: Firefly and Adobe Sensei GenAI
One of the most significant announcements at the Summit this year was the launch of Adobe Firefly. It's a solution built on generative AI models that enables content creators and marketers to play around with creatives and content using descriptive text.
What caught my interest the most was the mention of Firefly in relation to Adobe's partnership with Microsoft and OpenAI, which, considering Microsoft's plans for Bing (incorporating ChatGPT), could become a game changer in the way people use search engines in the future.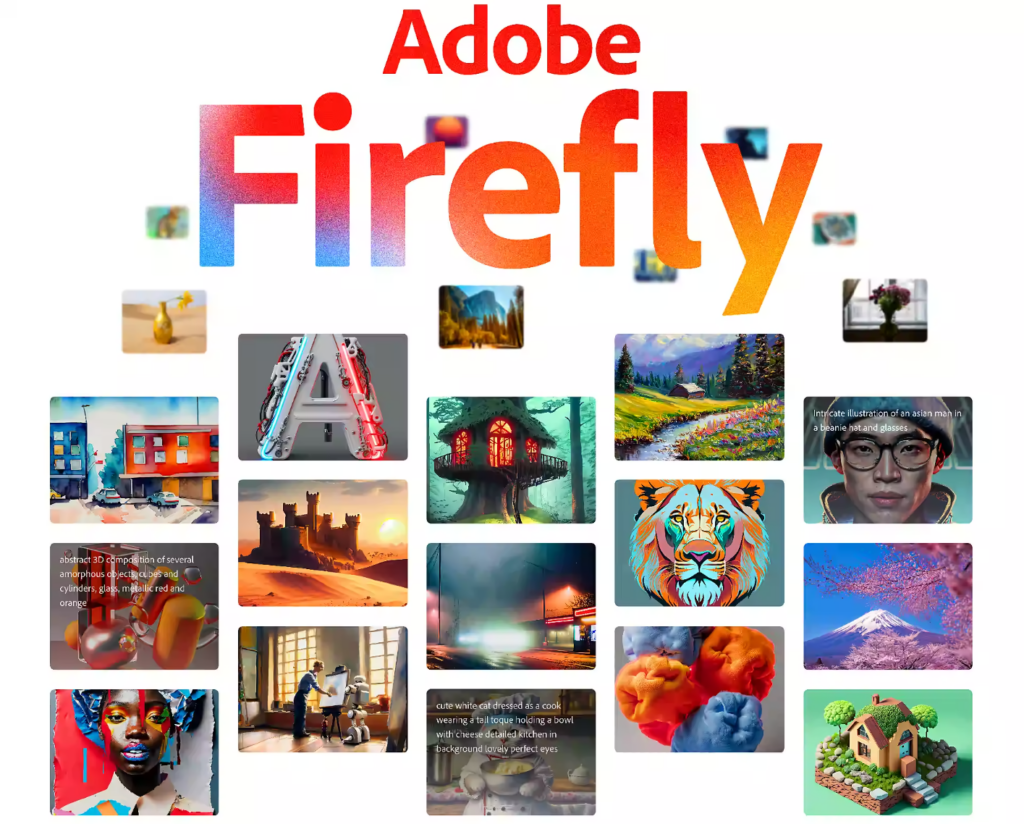 However, let´s not get ahead of ourselves. More relevant opportunities in the close future would be for brands using Adobe Experience Manager (AEM) to test Firefly for AI-generated content based on your brand's imagery and publicly available stock. Adobe also states they will have strict safety processes to ensure the content is brand compliant.
On a related note, Adobe Sensei has been around for ages and has helped us as marketers make more informed decisions across our marketing activities (ranging from analysis to performance forecasting and much more). However, with generative AI, Adobe has further developed Sensei and branded it Adobe Sensei GenAI, which will be applied to Adobe Experience Cloud and AEP to work with text, content, insights, analytics, and audiences across your customer journey efforts.
With the launch of Adobe Firefly and the further development of Adobe Sensei GenAI, the impact on the marketing industry will undoubtedly be significant. These new tools offer exciting possibilities for content creators and marketers. As they continue to evolve and improve, we can expect to see even more innovative solutions to the challenges of the modern marketing landscape.
AI in Adobe Experience Platform
​​​​While generative AI is a new and exciting technology, Adobe has also integrated Adobe Sensei (is it dull to call it "ordinary AI"?) into AEP. This incorporation allows for increasing utilization of AI with solutions built on AEP, such as Customer Journey Analytics (CJA) and Real-Time Customer Data Platform (RTCDP) for analysis, performance insights, and smart segmentation. Here are a few exciting examples:
1. AI-driven propensity scores for predicting user conversion
Adobe Sensei incorporates machine learning algorithms to generate propensity scores which will be useful for predicting the propensity of a user converting or churning, including insights into the customer profile attributes that are driving the prediction. This scoring summarizes user propensity, splits them into low, medium, and high propensity groups, and lists the top influential attributes within each group.
2. Lookalike modeling for audience targeting
Lookalike modeling (Beta) enables marketers to target users most similar to their target audience. This function is similar to the one found in Audience Manager and many other media solutions.
3. Predictive lead and account scoring for B2B marketers
B2B marketers can use predictive lead and account scoring to engage with prospective buyers to enhance buyer engagement.
4. Attribution AI for analyzing customer journey touchpoints
Attribution AI breaks down each marketing touchpoint, such as email, search, and display ads. The report provides an overview of the conversion path, the Influenced score (the fraction of the conversion that each marketing touchpoint is responsible for), and the incremental score (the amount of marginal impact directly caused by the marketing touchpoint).
5. Adobe Mix Modeler for holistic marketing planning
Adobe Mix Modeler is a significant step towards incorporating paid media analysis into AEP, along with Attribution AI mentioned above. It allows marketers to integrate data from various sources, such as local and national publishers, social media platforms, search engines, and owned channels. It provides a holistic tool for measurement, reporting, and marketing planning.
It will be interesting to see how this develops for Adobe Advertising Cloud (AdCloud), which has never been invited to the party when discussing Experience Cloud. While AdCloud currently has integrations with Adobe Analytics and Audience Manager, the possibilities of developing this solution towards AEP integrations, or even better, building native AEP Advertising bid management capabilities, are truly exciting. I am looking forward to seeing how this develops and the potential it brings for enhancing Adobe's advertising capabilities.
6. Product Analytics for combining product and marketing insights
Product Analytics, built on AEP and CJA, combines product and marketing insights to analyze users and determine product growth over time. It seamlessly integrates with RTCDP and AJO for quick and easy activation to drive more targeted personalization. It combines multiple data types, such as CRM, web analytics, transactional, and paid media data, so it's useful for various organizational roles, from data analysts to marketers and product developers.
It is an incredible addition to Adobe's already strong analytics portfolio and could encourage more robust collaboration between product development and marketing teams.
7. #ProjectPathWise for Adobe Journey Optimizer
Suppose Adobe develops the sneak #ProjectPathWise. In that case, Sensei GenAI will be applied to Adobe Journey Optimizer (AJO) for profile engagement predictions across the customer journey, journey orchestration recommendations, and quick and straightforward application of these recommendations. Now that would be a ground-breaking feature.
These examples are a few that show how AI and ML can shape how we create and optimize customer journeys. To explore the full potential of AEP and AI, we recommend attending the Adobe Summit in London in June or watching the digital sessions from the US Summit.
A new era of Collaboration
Although the advancements in technology showcased are exciting, how businesses work with this technology was also a hot topic at this year's Summit. 2023 is the year of disruption for sure.
With challenges like the depreciation of third-party cookies, privacy regulations, customer expectations, and technology such as AEP and its AI-based solutions, a shift in how we work is required. Businesses investing in customer journey development face a significant digital transition, requiring IT and marketing departments to work more closely together than ever.
An interesting takeaway was that although many businesses agree a key challenge in that transition is the lack of single executive ownership in the organization, there does not seem to be one clear preferred operating model for enabling personalization. While some organizations prefer building a Center of Excellence (CoE) for personalization, others opt for a cross-functional agile approach or dedicated areas of responsibility within each department.
As businesses, their people, and their cultures are inherently unique, each company must find its own way by (partially) trial and error. Nonetheless, organizations amid the transition do have a few clear recommendations:
1. Define and assign a single executive owner
It is vital to assign a single executive owner to provide a common direction and ensure all teams are aligned and working toward the same goals.
2. Involve stakeholders early
Early involvement of stakeholders is crucial to building trust and empowering people to feel involved in the transition process.
3. Make sure you have the right team.
Having the right team in place not only applies to the first phase of the transition, during the implementation of the technology but also to ensure you have the right people utilizing the technology. These individuals should feel inspired by what they do and be curious to learn and develop outside of their area of expertise.
4. Don´t overthink silos.
Although silos are prevalent in large organizations, paying attention to how they impact the quality of customer journeys is essential. If the impact is significant enough, it is necessary to prioritize addressing them.
5. Don´t expect to work in the same way as before.
Hiring more people to deliver across all areas of customer journey orchestration may be necessary. As the industry continues to evolve, businesses must adapt to thrive in this new era of collaboration.
6. Celebrate your wins! 🎉
Even the small ones. Because this can be a long ride, and it's all too easy to get caught up in our day-to-day challenges.
Takeaways: Leveraging AI for Personalization with Adobe Experience Platform
The capabilities for building and analyzing cross-channel customer journeys based on a unified customer profile, ensuring excellent data governance and compliance, and creating a future-proof marketing rig without 3rd party cookies are exciting. We emphasize these key features to our customers when they explore AEP and its native solutions.
However, leveraging AI to its full potential is essential to take your organization's personalization efforts to the next level.
If used correctly, the new AI-based innovations announced at Summit will empower marketers to make more informed decisions and gain advanced insights. But adopting innovative technology like AEP and AI capabilities built into AEO requires more than just a tech upgrade. Companies must facilitate cross-functional collaboration, encourage experimentation and learning, and create a culture of agility to succeed. Those who do will be the ones to watch in the coming years.
Final thoughts
The Adobe Summit US 2023 showcased exciting announcements in AI, content, and collaboration. The launch of Adobe Firefly and Adobe Sensei GenAI provides innovative solutions for content creators and marketers. At the same time, AI integrations in AEP offer exciting possibilities for businesses to improve customer experiences. With the further development of these tools and solutions, the marketing industry can expect to see more innovative solutions to the challenges of the modern marketing landscape.
To explore the full potential of AEP and AI, we recommend attending the Adobe Summit in London in June. Accrease will be there, and we would be delighted to meet you in-between sessions. Let us know if you will attend by joining this LinkedIn event.